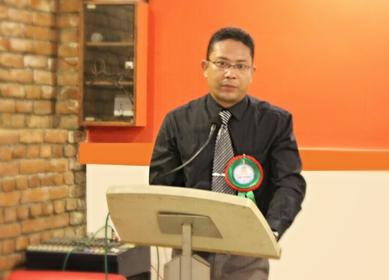 Dear Valued Customers,
I welcome you to the Purna Kalash Saving & Credit Co-Operative Ltd's website. Purna Kalash is a micro finance cooperative institution focused on Nepalese values which seeks to transform the lives of Nepal by not providing relevant financial solutions but also giving them a hope and a future.
In order to serve our clients better, Purna Kalash has transformed into a deposit taking institution and now Nepalese can open saving as well as term deposit account with us. Through listening to our customers, we are continually developing exciting products to carter for all their dynamic needs.
Our team of experienced staff is also at hand to give unsurpassed personal service that will ensure your experience with Purna Kalash is enjoyable, efficient and responsive to every unique requirement. I trust that as you go through the site you will learn more about Purna Kalash and benefit from us.
Rakesh Man Karmacharya
Managing Director